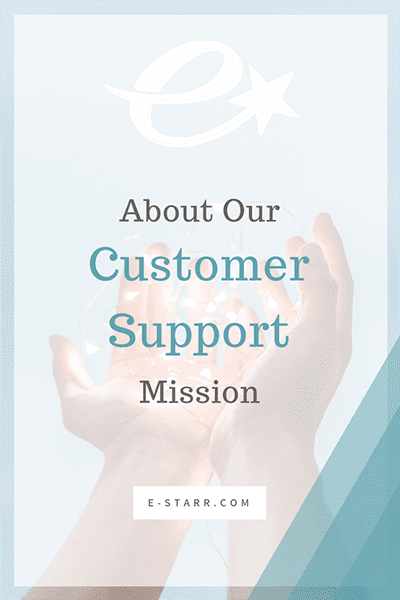 Since Day One, which was in April 2002, our mission has been to serve our clients with a kind and helpful heart. Many of our clients have been with us over a decade because we don't treat you like a number or a dollar sign. We get to know our clients and show our appreciation when we can.
How Would You Like Your Support?
Recently we revamped our business, including many different updates and upgrades that you may not have noticed yet. One of the most exciting being a simple question we've added to our support tickets. This one question allows us to assist you quickly and efficiently in the way you want and support you better.
Do It For Me
If you choose this option, we will handle the entire support request for you. We may have questions for you, so please check on your ticket to provide answers quickly. If possible, provide as much information as possible in your initial ticket.
Show Me How
When you choose this option, you're telling our staff that you'd like the knowledge to do this on your own. Some of our clients prefer to manage their sites completely on their own and just need a little guidance.
These types of responses could lead you to a knowledge base or blog article if it describes your issue, but because you've probably already searched, it will have a more detailed response as to how that article will apply to your situation.
No Canned Support
Each time you contact support you will get a unique response, specific to your account and situation. We do not have canned responses (copy and paste), so you won't ever have to worry about getting a vague answer that may or may not apply to your situation. The only time a response might be duplicated is a server-wide issue in which we are trying to investigate, as timing is important in these situations, but so is responding to your ticket.
Our Support Page
You'll see all of the options for contacting us and getting assistance on our support page. We are available to assist you in many different ways, even text message! However, for the fastest and most accurate responses we request that you use the support desk.
We prefer the ticket system over email or other methods because the simple act of logging into the portal will verify your identity and allow us to assist you faster. Also, by phone we can only assist one person at a time, but through the ticket system and live chat we can connect with multiple clients simultaneously allowing us to help you faster.
VIP Support
A new addition to our hosting is the option to get a VIP Support package. Adding this to your account will get you faster access to our support techs as well as assistance with site updates and pretty much anything else you could need. This is for our clients who want to be prioritized and may also need website modifications.
Fast Track Support
This option allows you to jump your support ticket to the top of the list for a small one-time fee. In the case where your specific issue may be time sensitive or you're just not really interested in waiting. Each Fast Track ticket sends out a special alert to let technicians know you need assistance right away.
Ticket Feedback Requests
We're always looking for ways we can improve and each time a ticket is closed our system will send out a request for feedback. Please take a moment to let us know how we did so we can serve you better!