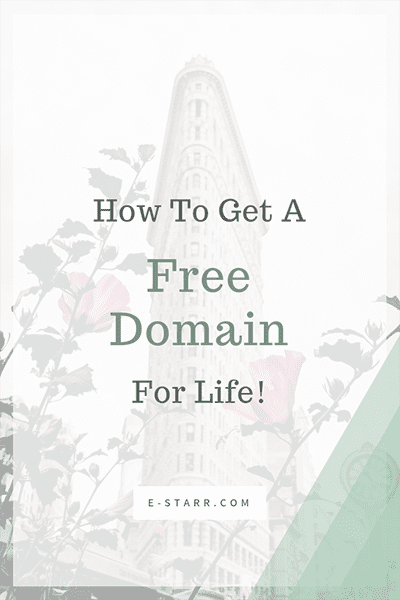 Domain names go with hosting like bread goes with peanut butter and jelly. There's really not much point in having one without the other, right? And honestly, having a whole separate account with another company just means there's more for you to keep up with.
Through our partnership with Enom, we're able to register domain names for our clients, saving them time and frustration by having the management for both their hosting and domains in one place. But even better, it allows us to offer the mother of all promotions: A FREE DOMAIN FOR LIFE!
Best of all
This promotion is ongoing and unlimited. That means two things.
The price you pay will never go up. There isn't some fine print that says you will pay more when you renew. What you pay the first year is what you'll pay the 2nd year, and the 3rd, etc.
Every domain you buy with a yearly hosting account is eligible*. This isn't a promotion that you can only use once.
No coupon necessary
To make it even easier on our clients, we will automatically apply this discount to every order. All you have to do is make sure you register the domain name with the hosting account and choose the yearly payment option to get your domain for free.
Bonus savings with a yearly plan
Anyone who registers their domain name WITH their hosting package and chooses the annual renewal option will be eligible for a FREE DOMAIN FOR LIFE, as well as 2 FREE MONTHS of hosting. Even if you purchase our smallest package, that's $25 savings right there! Every year!
How to get your free domain and free months
— Quick walkthrough showing how to get the free domain —
Eligible domain extensions
Currently, only the following extensions are eligible for the free domain promotion:
.COM
.NET
.ORG
.CO.UK
.ORG.UK
.EU
.NAME
.DE
.IN
.NL
.COM.ES
.ORG.ES
.KIWI
.ONE
.ROCKS
Is the domain you want available?
Please enter your domain.
Please verify that you are not a robot.